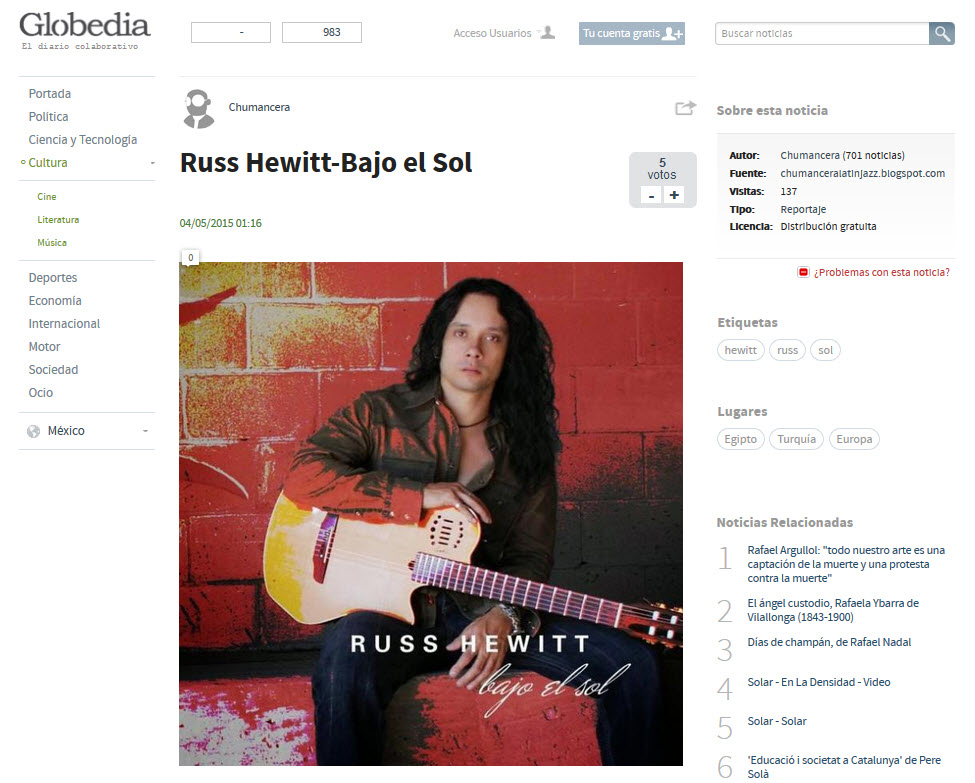 L'Ostia Latin Jazz and Globedia – El diario colaborativo picked up Kathy Parsons review of 'Bajo el Sol'.
Read More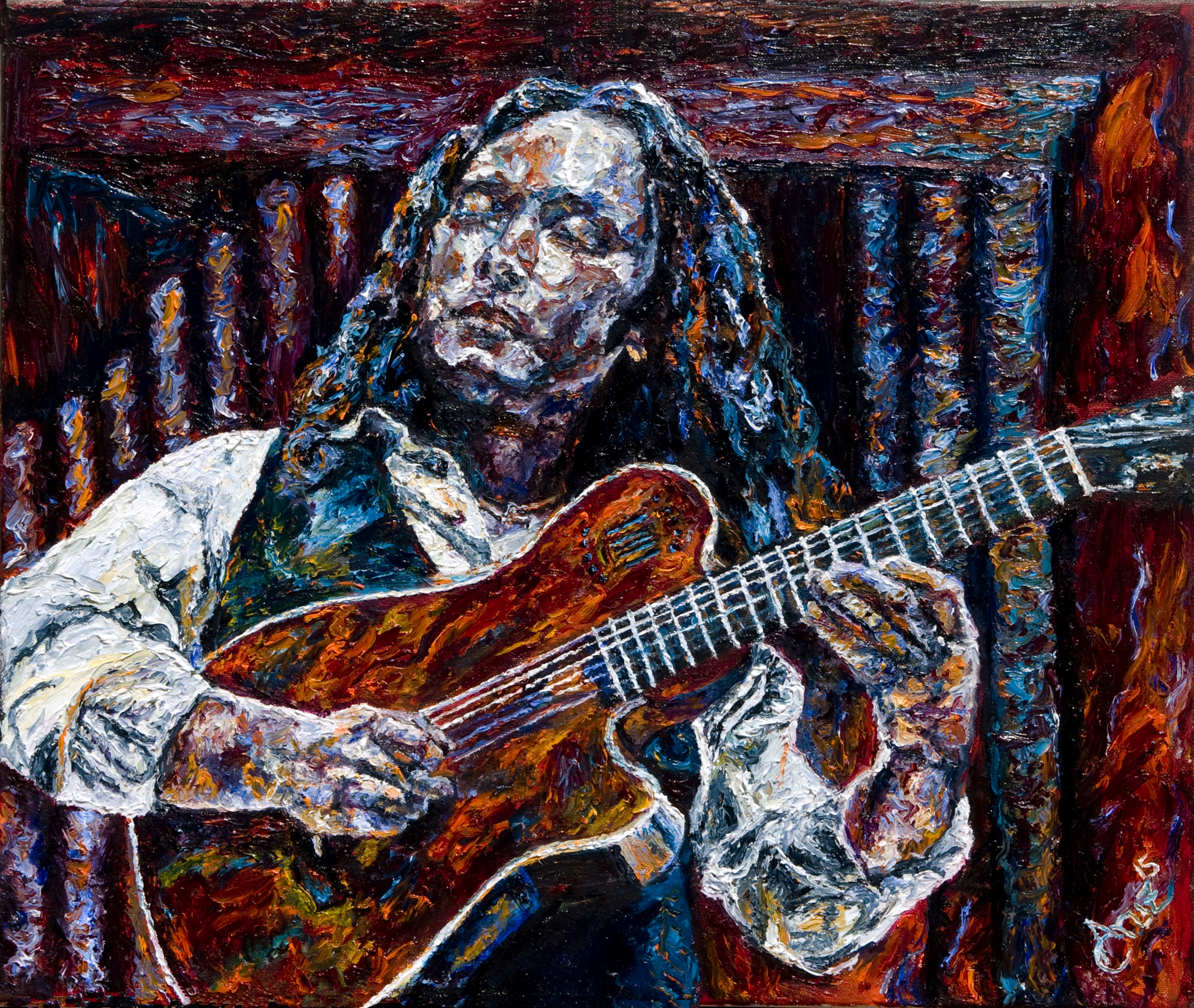 Incredible thick textured oil painting by Andrea Cruz​! Check out her other works at http://andreacruz.net/ – truly amazing work.
Read More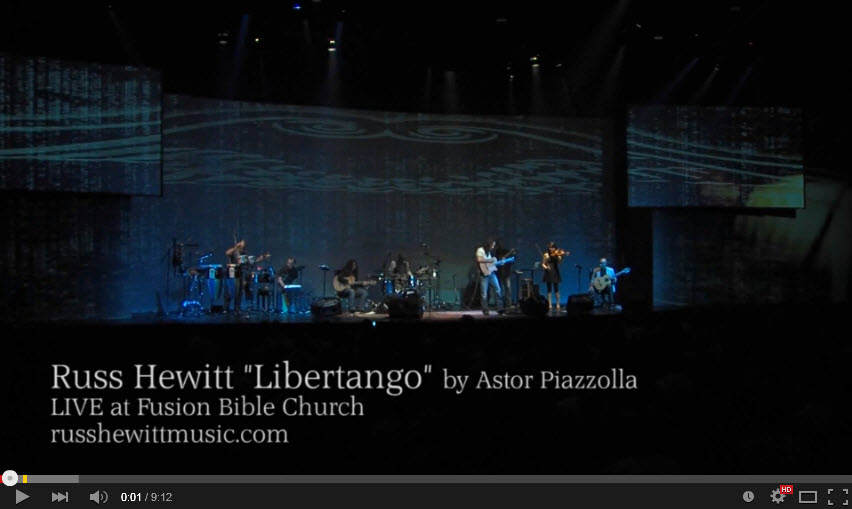 New HD video! Russ Hewitt "Libertango" by Astor Piazzolla recorded LIVE at Fusion Bible Church. Please visit www.russhewittmusic.com for shows, music, and more! Lead guitar – Russ Hewitt Drums…
Read More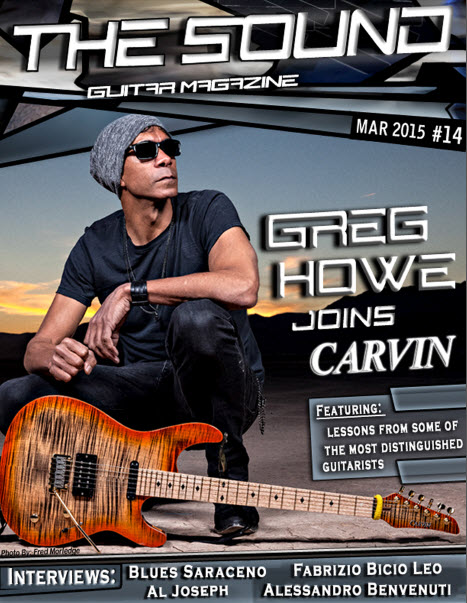 My interview with Greg Howe is out now in the latest issue of The Sound Guitar Magazine. Greg is featured on the cover with additional interviews from Alessandro Benvenuti, Blues…
Read More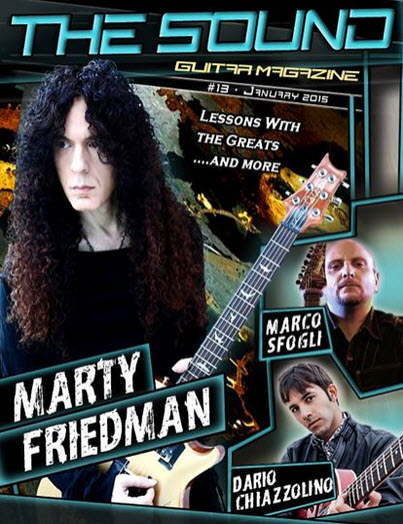 The Sound Guitar Magazine Volume 13 is out! Interviews with Marty Friedman, Marco Sfogli and Dario Chiazzolino along with transcriptions and lessons from myself and many others. Get you free…
Read More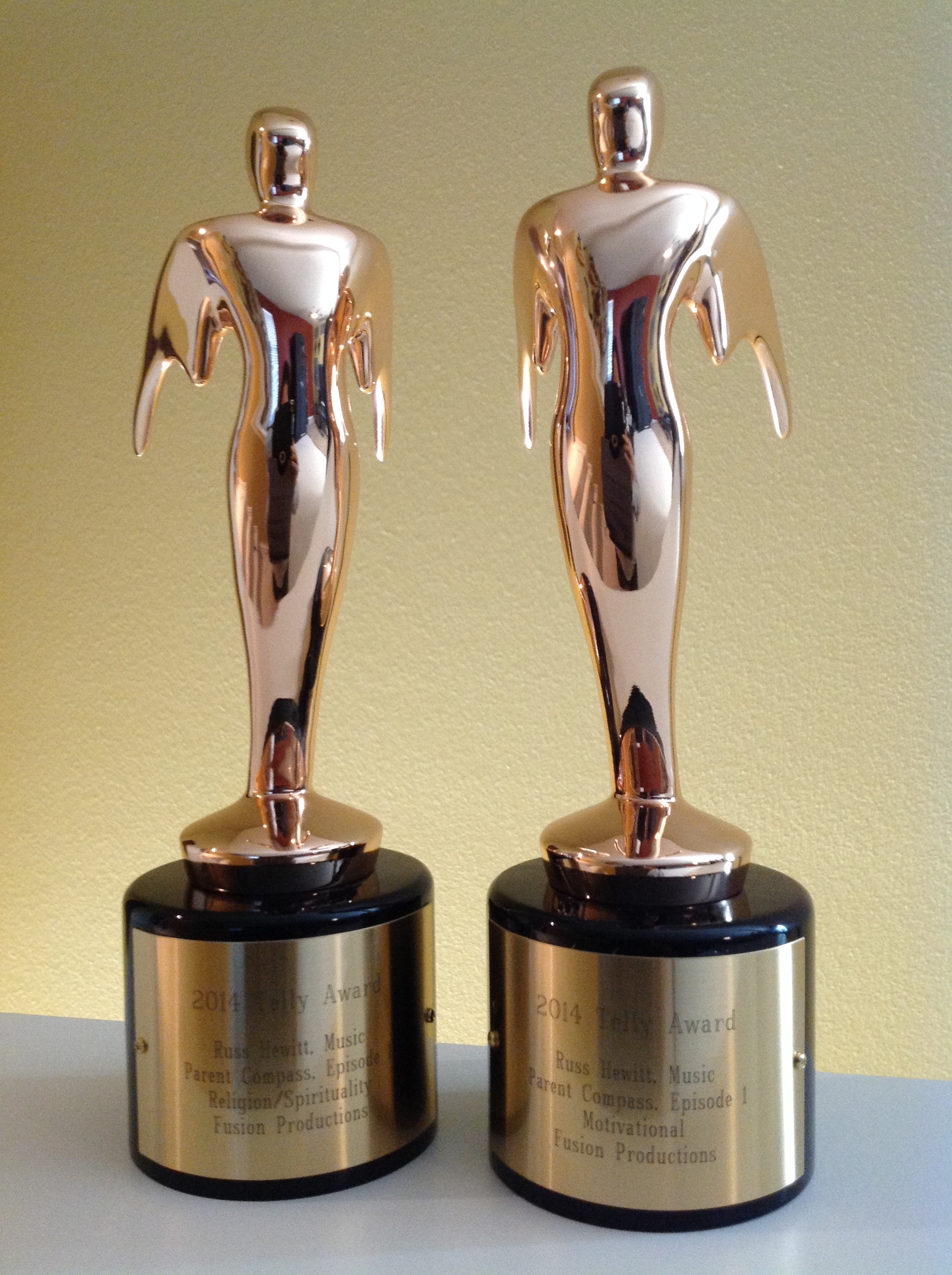 Just received my Telly Awards for original music compositions for Parent Compass under the Motivational and Religion/Spirituality categories. An additional three Telly's were won for 'Harbinger Decoded' in which i…
Read More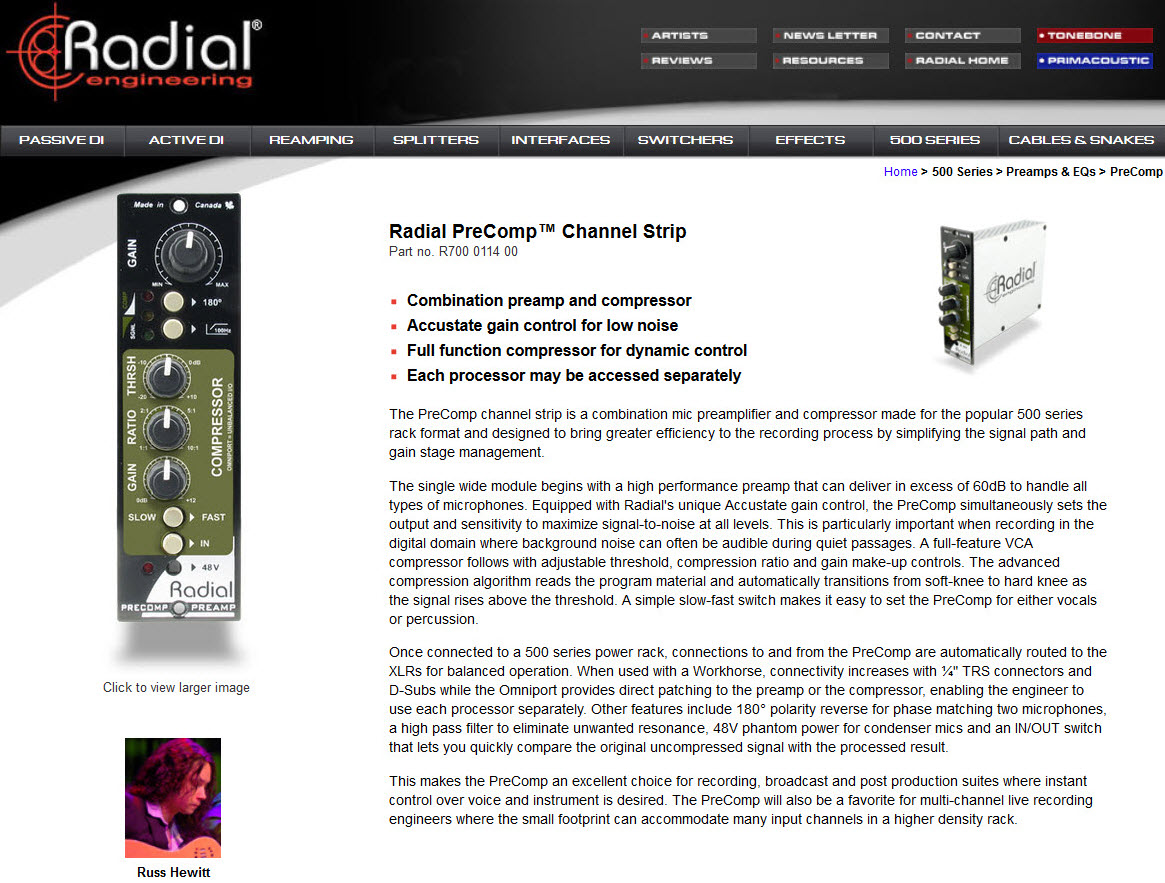 Radial Engineering adds my picture to their 500 series PreComp Preamp webpage. http://www.radialeng.com/precomp.php
Read More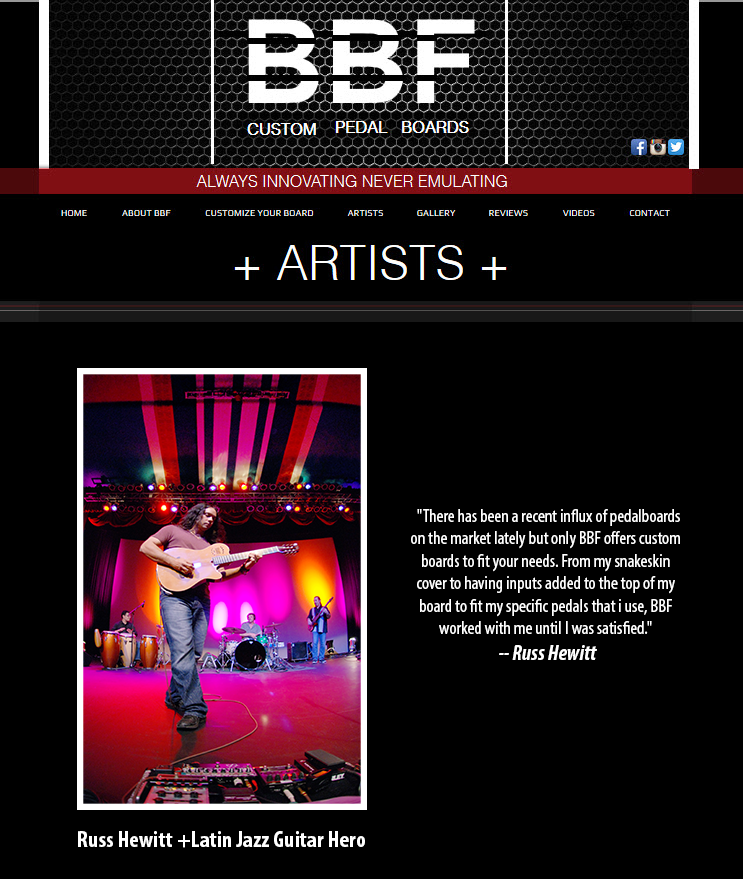 Featured artist for Bbf Custom Pedalboards . Get a custom cover and as many plugs and outlets as you need for your pedals.  http://www.bbfcustompedalboards.com/
Read More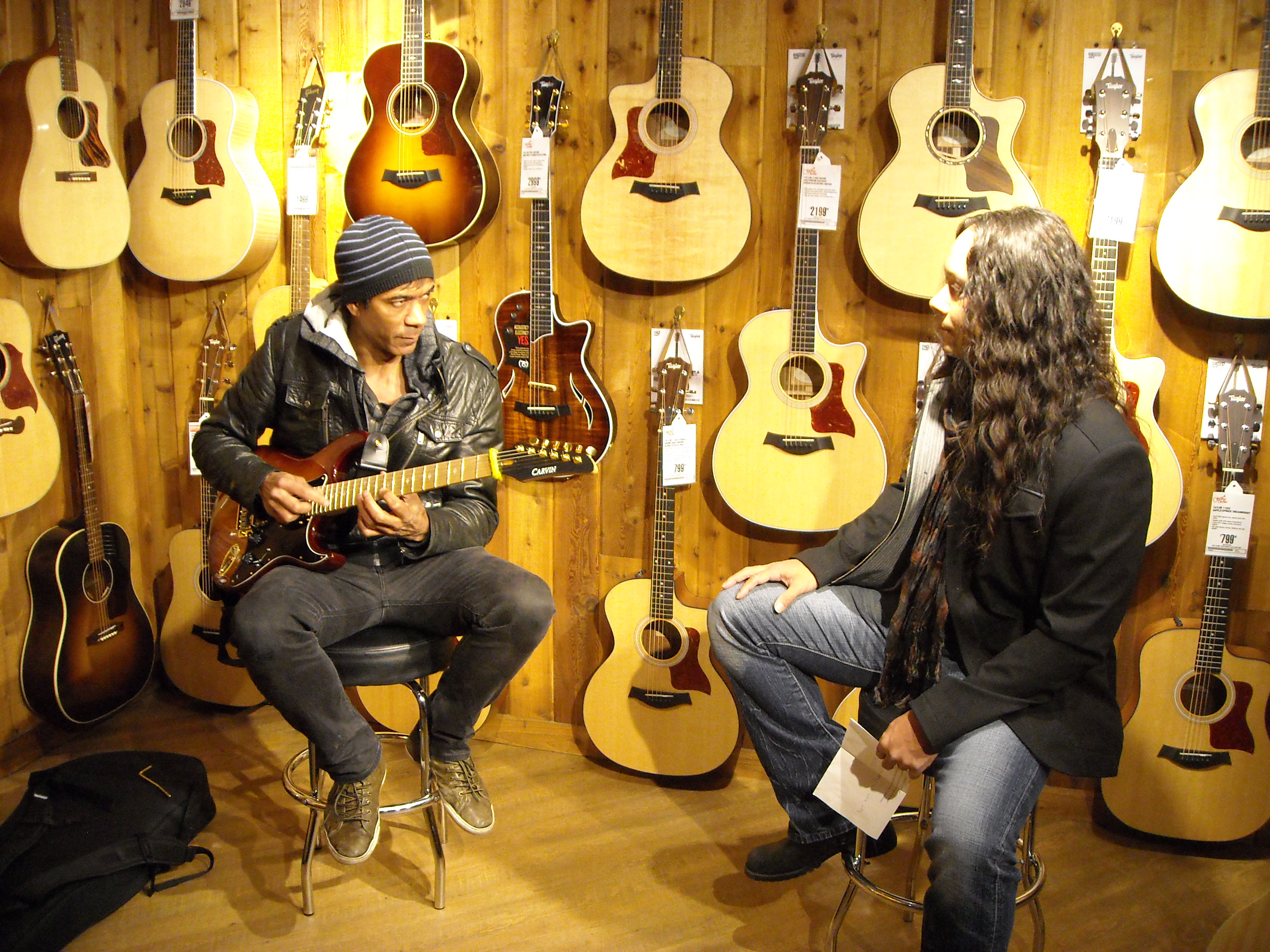 Interviewing Greg Howe for The Sound Guitar Magazine at Guitar Center. Look for Greg on the cover along with the lessons, transcriptions and interviews.
Read More