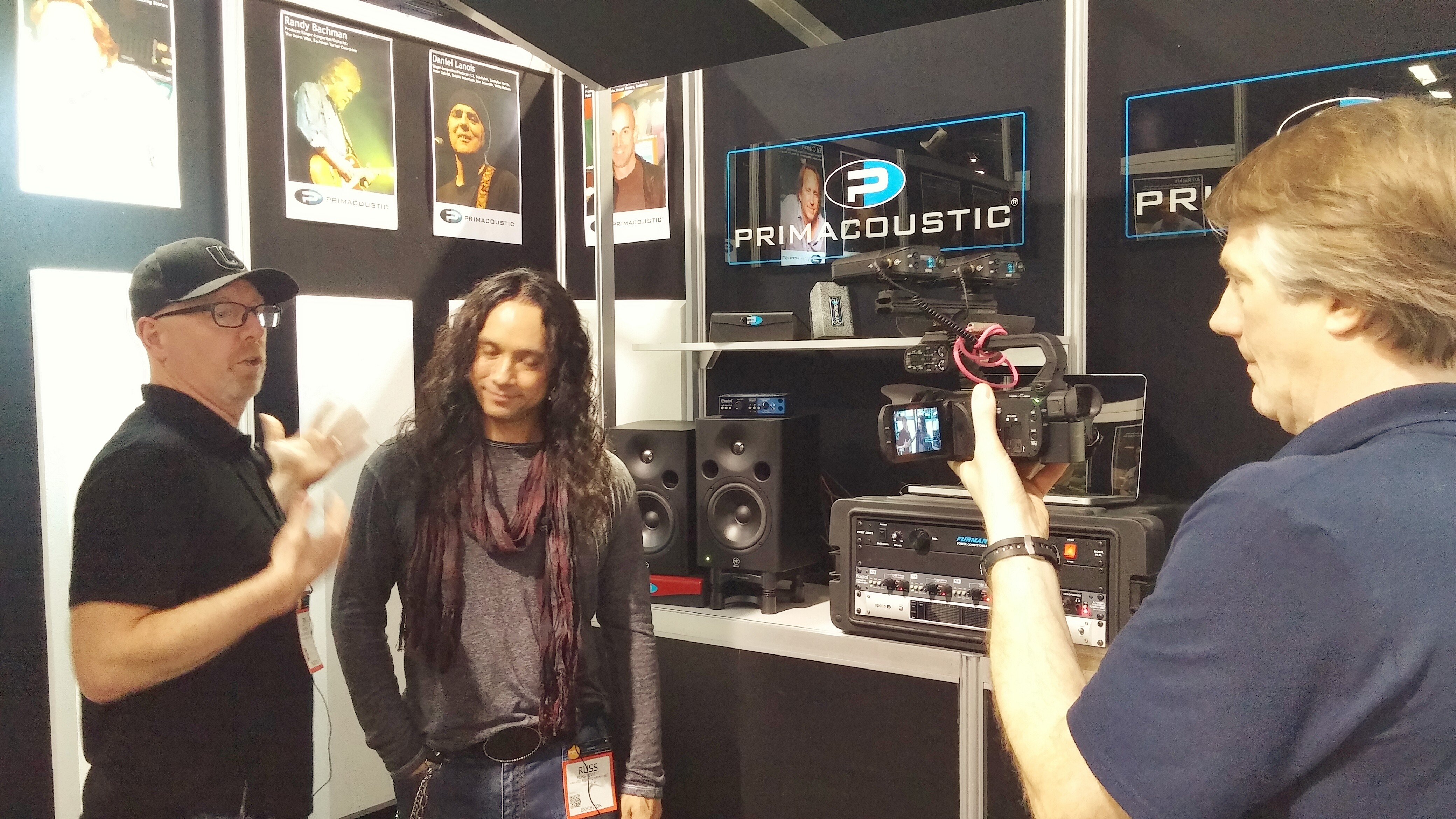 A live interview with Jim Rhodes at their NAMM booth. A special thank you to Radial Engineering for all of their support!
Read More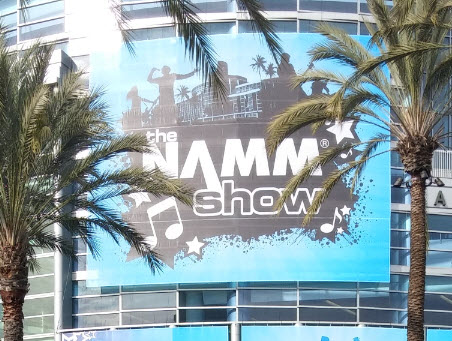 I had a great time catching up with some friends! From top to bottom: out front, w/John Jorgenson, w/Tom Quayle, w/Greg Howe, w/Chuck Liddell, w/Blues Saraceno, w/Nuno Bettencourt, w/Cj Pierce,…
Read More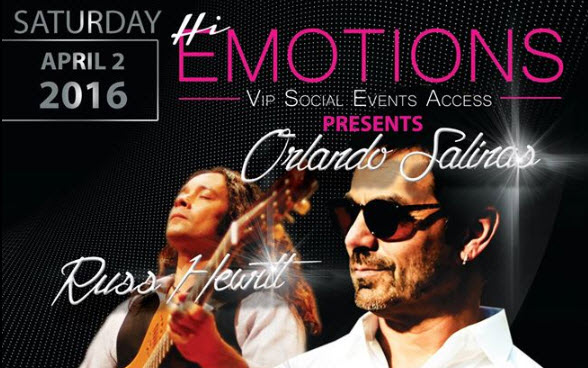 I will be performing with Orlando Salinas at Villas Grill Brazilian Steakhouse on Saturday April 2. My trio will be opening the show and then, as part of Orlando's band,…
Read More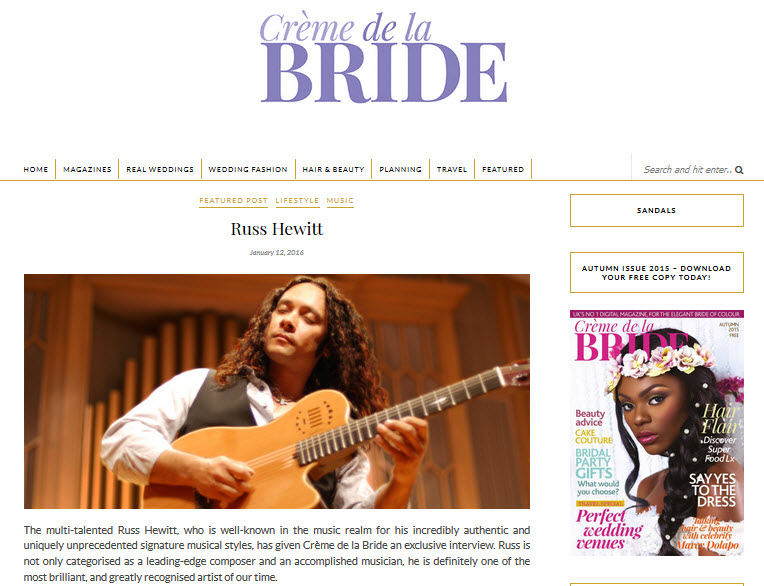 A special thank you to Pamela Pantea and Creme de la Bride for featuring me and the Texas String Quartet. www.cremedelabride.com/russ-hewitt/
Read More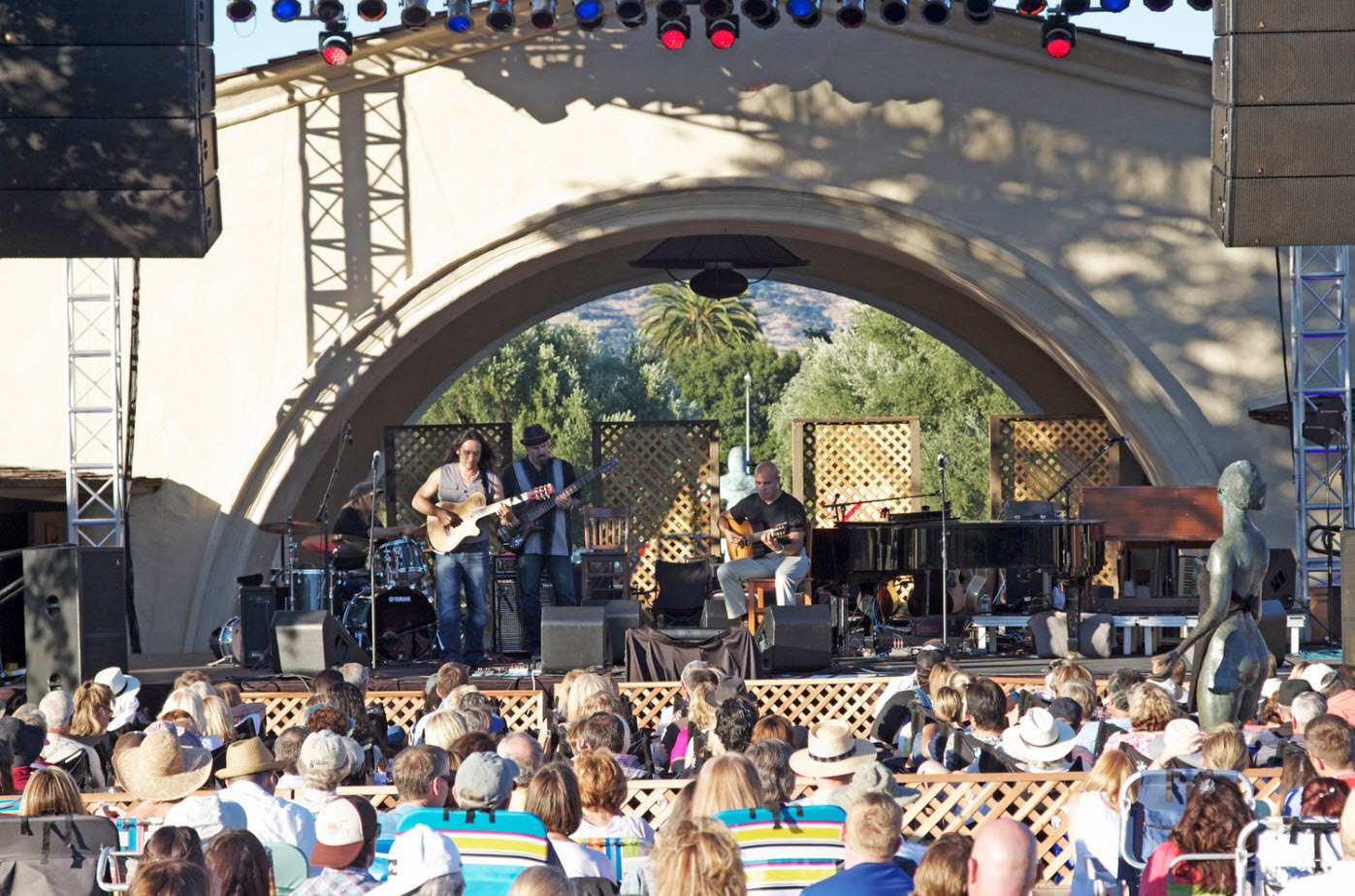 Here's a clip of 'Pacific Sunrise' when I opened for Josh Groban at the Mondavi Winery in Napa, CA. Filmed by Holly Phelps. Drums – Rob Humphreys, Bass – Bob…
Read More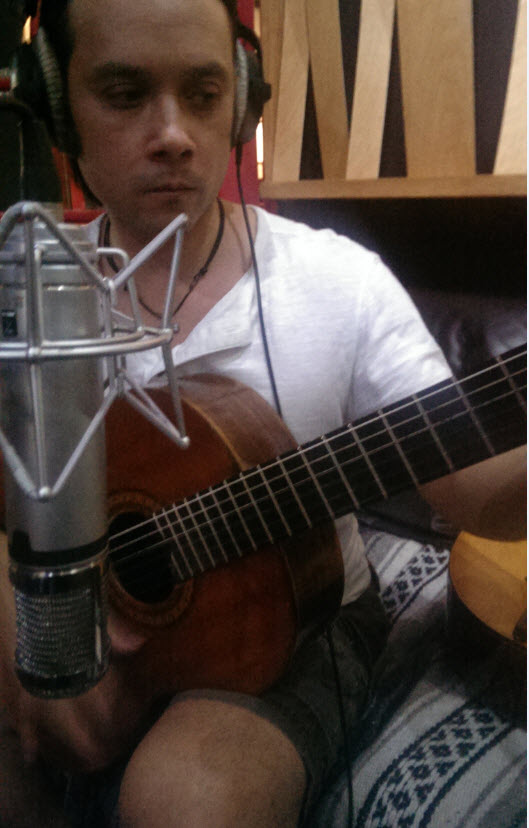 With Amin Emam at 12-elements studio recording some rhythm and lead guitar on the latest singles from Spanish Pop artist Orlando Salinas.
Read More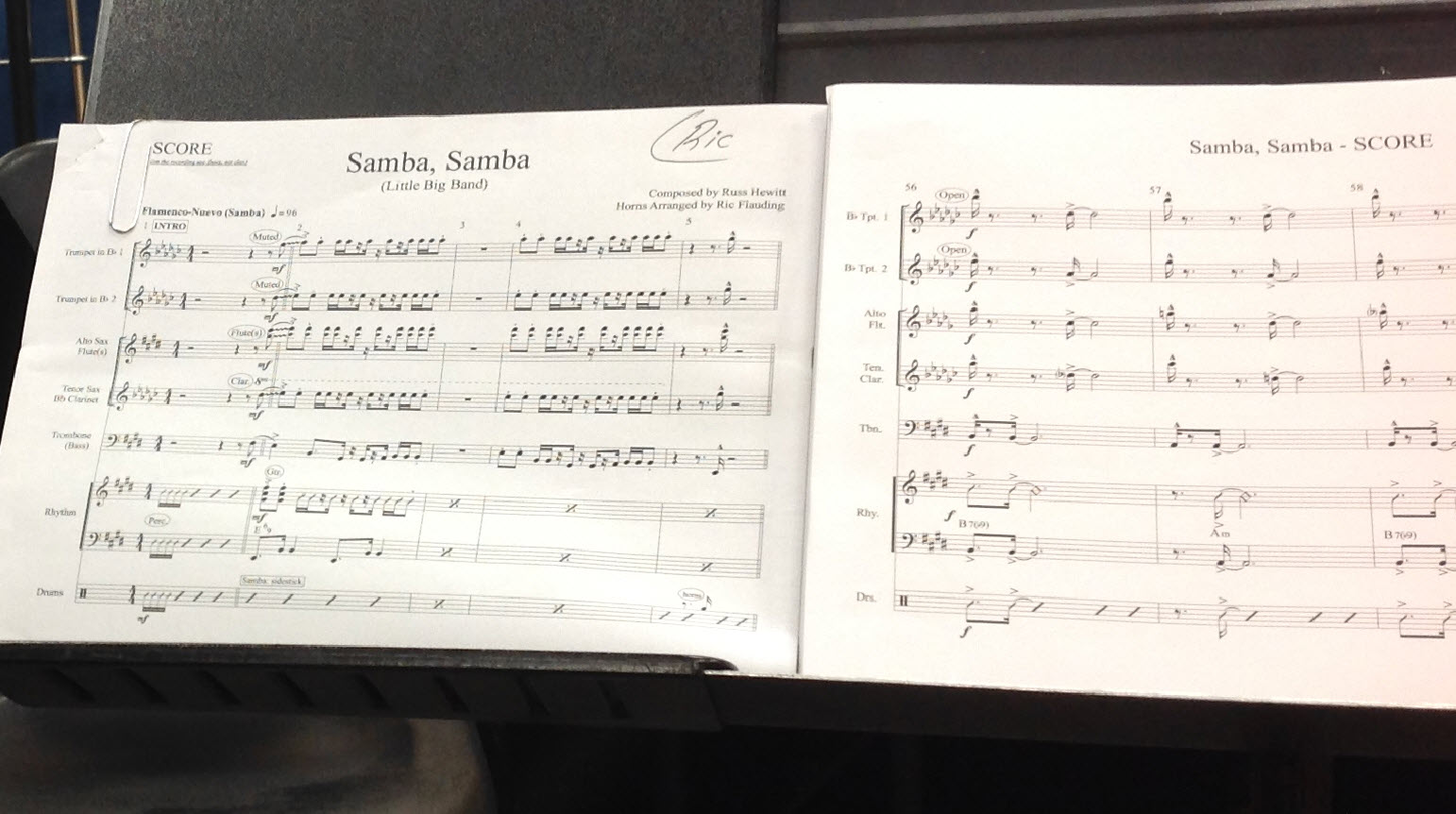 A special thank you to Ric Flauding for re-imagining my music this way. I can't wait to play this live with a Big Band behind me and enjoying the brass…
Read More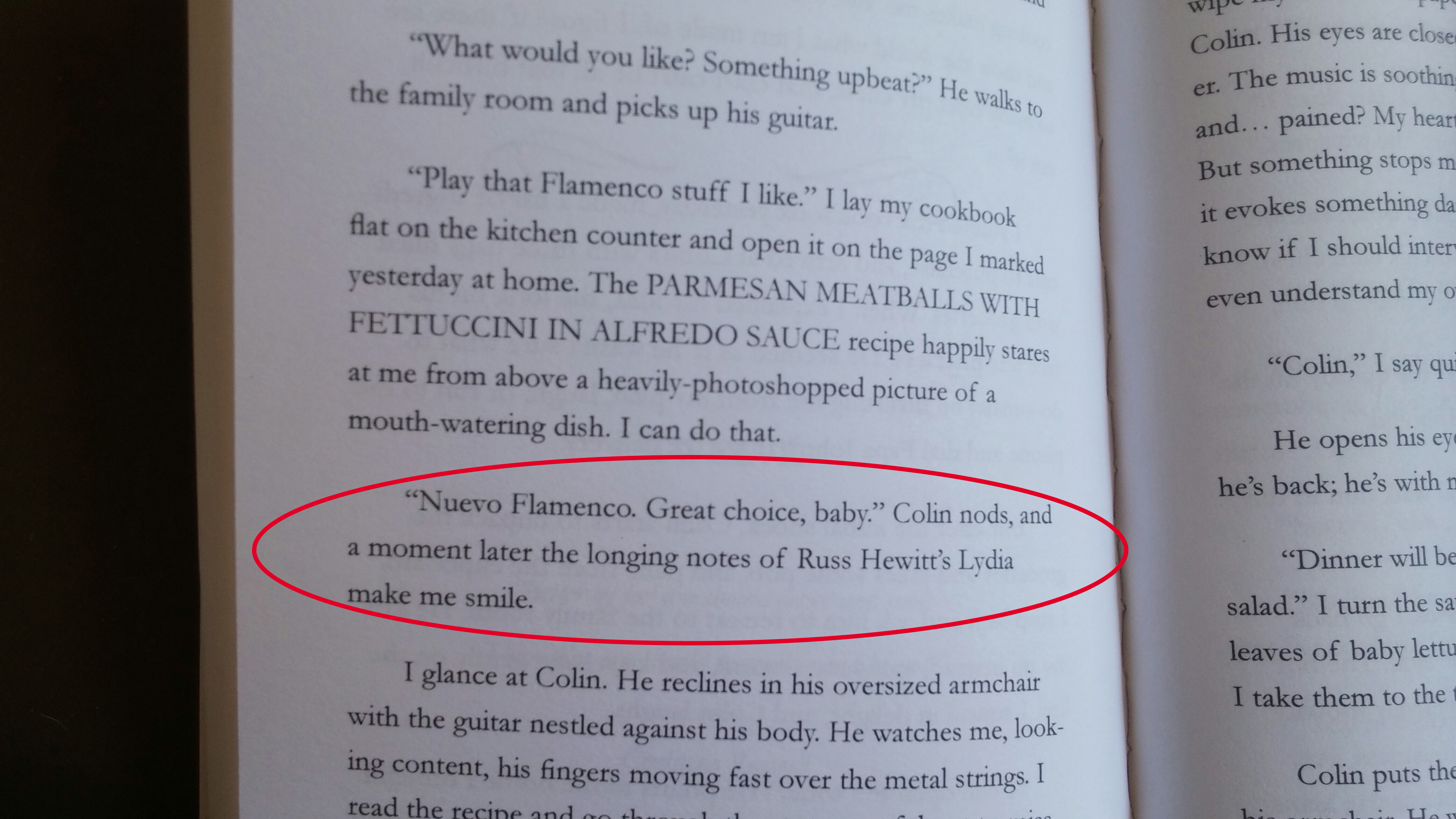 I have made my first literary reference! I'm stunned that author Angela O. Peart has included me and my song 'Lydia' in the Rom-Com book 'Almost Matched' from the series…
Read More